DuBose Home Inspection, Inc.
DuBose Home Inspection, Inc.
1912 Main St Newberry SC
29108
ASHI Certified Inspector
SCAHI Certified Inspector
Background Verified Inspector
A residential home inspection is a visual observation, with limited use of mechanical instruments, of readily accessible areas of the building, improvements, mechanical systems, and appliances. My inspection will review the condition of the home's heating and central air conditioning system (temperature permitting), plumbing and electrical systems; the roof, attic, and visible insulation; walls, ceilings, floors, windows and doors; the foundation, basement, and visible structures.
We inspect the following areas: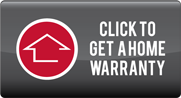 You get way more than a home inspection!
You get all of this FREE with your home inspection: